AMD LASERS equip every operatory in every dental practice around the world with the Picasso line of affordable, high-quality, and innovatively designed dental lasers. AMD LASERS is solidly committed to research and development in a combined effort to seek out the talent and technology to continue providing revolutionary dental lasers at affordable pricepoints.

Dentsply Sirona, the world's largest manufacturer of professional dental products and technologies, develops, manufactures and markets a complete line of dental and oral health products, including dental consumables, CAD/CAM systems (CEREC and inLab), a full suite of dental restorative products, digital intra-oral, panoramic and 3D imaging systems, dental treatment centers, hygiene and preventive systems and products supporting the dental specialty markets of orthodontics, endodontics and implants.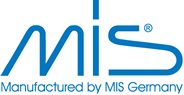 MIS offers a comprehensive range of cutting-edge dental implants, superstructures, tools and kits, as well as extensive solutions for oral restoration and health. MIS' world-class scientists and engineers are committed to continuous research and development of new and progressive products and technologies for the global dental implantation field. Laboratory and field studies in the areas of tissue culture and tissue engineering are conducted jointly with prestigious dental laboratories and university dental schools.

Philips Zoom professional whitening is a fast, effective and safe way to whiten your teeth. Dental professional will either apply the treatment for the patient, or fit the patient with a customized trays for treatment at home. Results from professional treatments can be immediate (up to 8 shades whiter in 45 minutes), and because a dental professional is involved, the process is safe, reliable and hassle free.

Philips Sonicare's unique technology drives fluid deep between your teeth and along the gum line for visibly cleaner teeth, healthier gums and a whiter smile.

Dentsply Cavitron products have long been the leader in ultrasonic scaling units. Cavitron systems offer advanced solutions for every scaling and air polishing procedure. A wide variety of systems include the features and benefits synonymous with the Cavitron name, which can help to elevate the standard of care in any practice.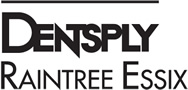 DENTSPLY Raintree Essix designs and manufactures a broad range of products for the orthodontic and general dental markets. As a full service manufacturer, DENTSPLY Raintree is committed to quality, excellence and the pursuit of total customer satisfaction.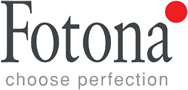 Fotona's dental lasers provide the widest range of hard-tissue drilling options available. The minimally invasive nature of Fotona's patented VSP (Variable Square Pulse) Er:YAG technology permits precise and gentle hard-tissue ablation in enamel and dentin without heating the surrounding tooth structure. Using a single high-performance instrument, with reduced need for anesthesia, makes hard-tissue procedures with LightWalker faster and easier to perform. And with no uncomfortable vibration or noise, both patients and practitioners experience maximum satisfaction and comfort.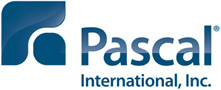 Pascal offers comprehensive product lines which include infection control, tissue management, and preventative products. Pascal is committed to provide appealing products of the highest quality possible, curteous and efficient service, and shipments delivered correctly and promptly.

The family of Aribex NOMAD Dental X-ray systems are the most advanced intraoral dental X-ray machines on the market for dental professionals. The dental X-ray handheld design improves dental radiography speed, convenience, and quality. Aribex offers three products for dental X-ray device applications, the NOMAD, NOMAD Pro, and NOMAD Pro 2 handheld X-ray systems.

Syneron Dental Lasers, is a fast-cutting, high-energy non-fiber Er:YAG dental laser for treating both hard and soft, oral and maxillofacial tissues. Innovative Laser-in-Handpiece technology offers all the benefits of laser dentistry with the familiar feel of a turbine drill. This design makes it easy to achieve cleaner, gentler treatments with less anesthesia and minimal recovery time.

Common Sense's LogicBloc is the award winning dental bite block that doesn't block the dentist's access! Its unique design stabilizes and comfortably supports while allowing unrestricted visual and physical access to the working area.
TWL Limited
Established in May 2001, TWL Limited is a professional dental product distributor located in Hong Kong and is the fastest growing dental distributors serving Hong Kong and China.
Distributing high quality dental products with

Contact Us
Unit D, 3/F, Hung Cheong Factory Building,
3 Kwong Cheung Street, Cheung Sha Wan, Kowloon
Hong Kong

852-2322 8232


852-2368 0333


info@twldental.com
Retail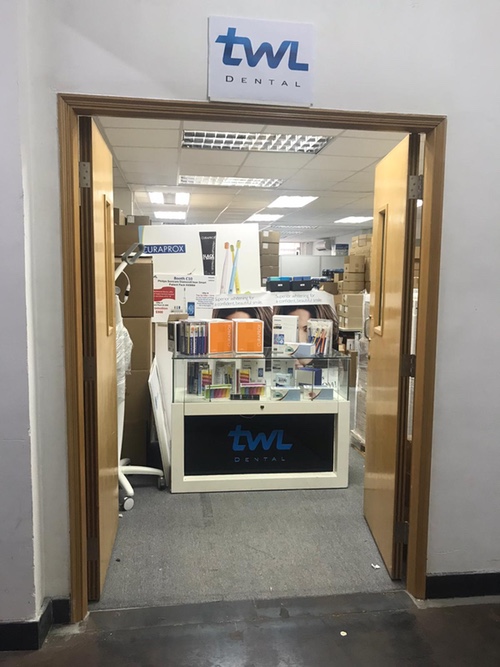 Our retail shop opens Mon-Fri between 10am-4pm.

TWL retail is for the sale of medical goods that handles small quantities of goods. We provide more convenience for customers to purchase at the store. We will also be launching an online store to improve the outreach to end consumers.